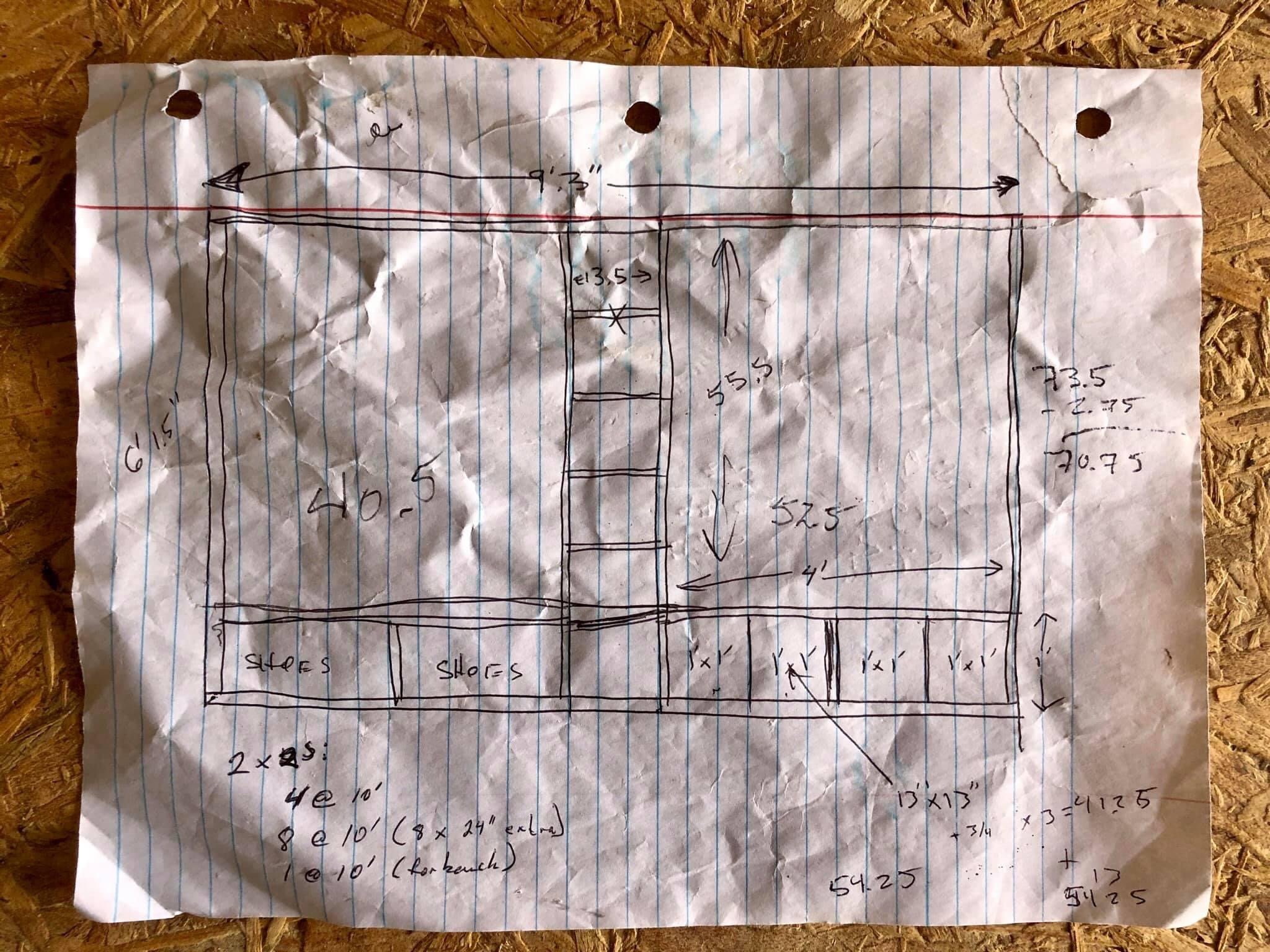 I don't always start with a drawing, but when I do it looks like this by the end.
This is the first pallet project I started. Do you have any idea how many pallets this took? Neither do I. It took several request and trips. Then they all have to be separated and of course cut.
This group of photos is just the first batch of many.
Meanwhile, I also worked on the 2×2 frame for the closet.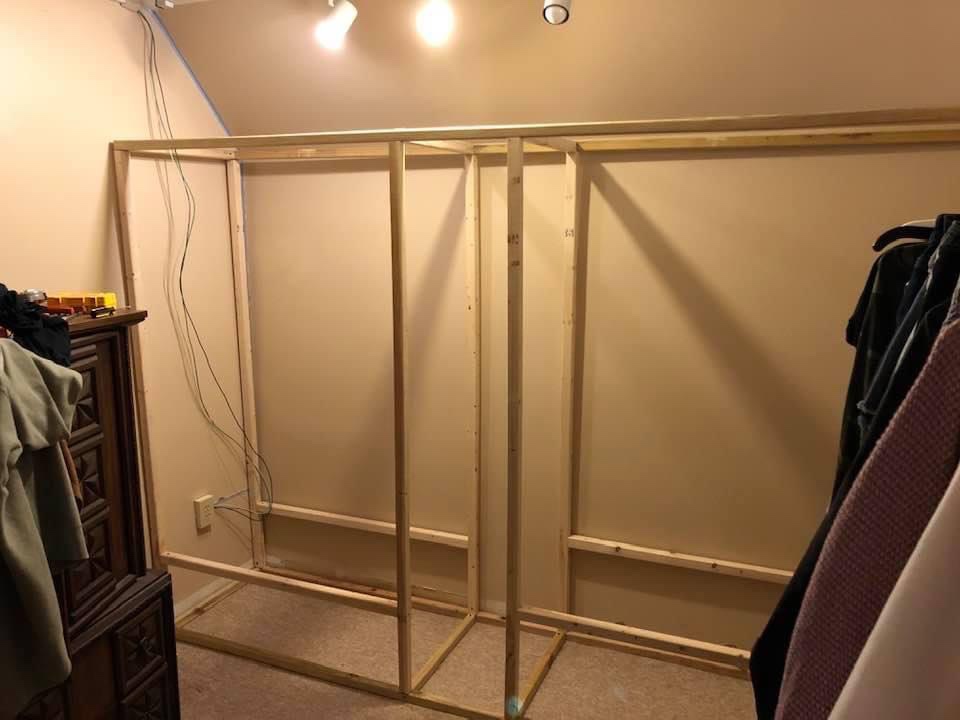 Working around my daughter's need for using the closet as it is built.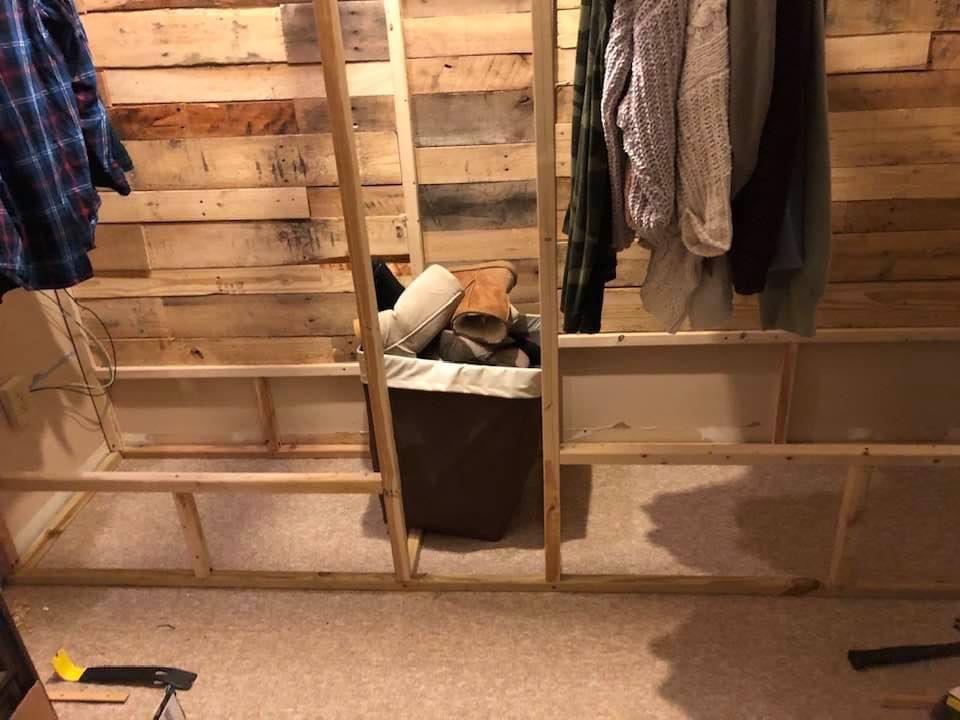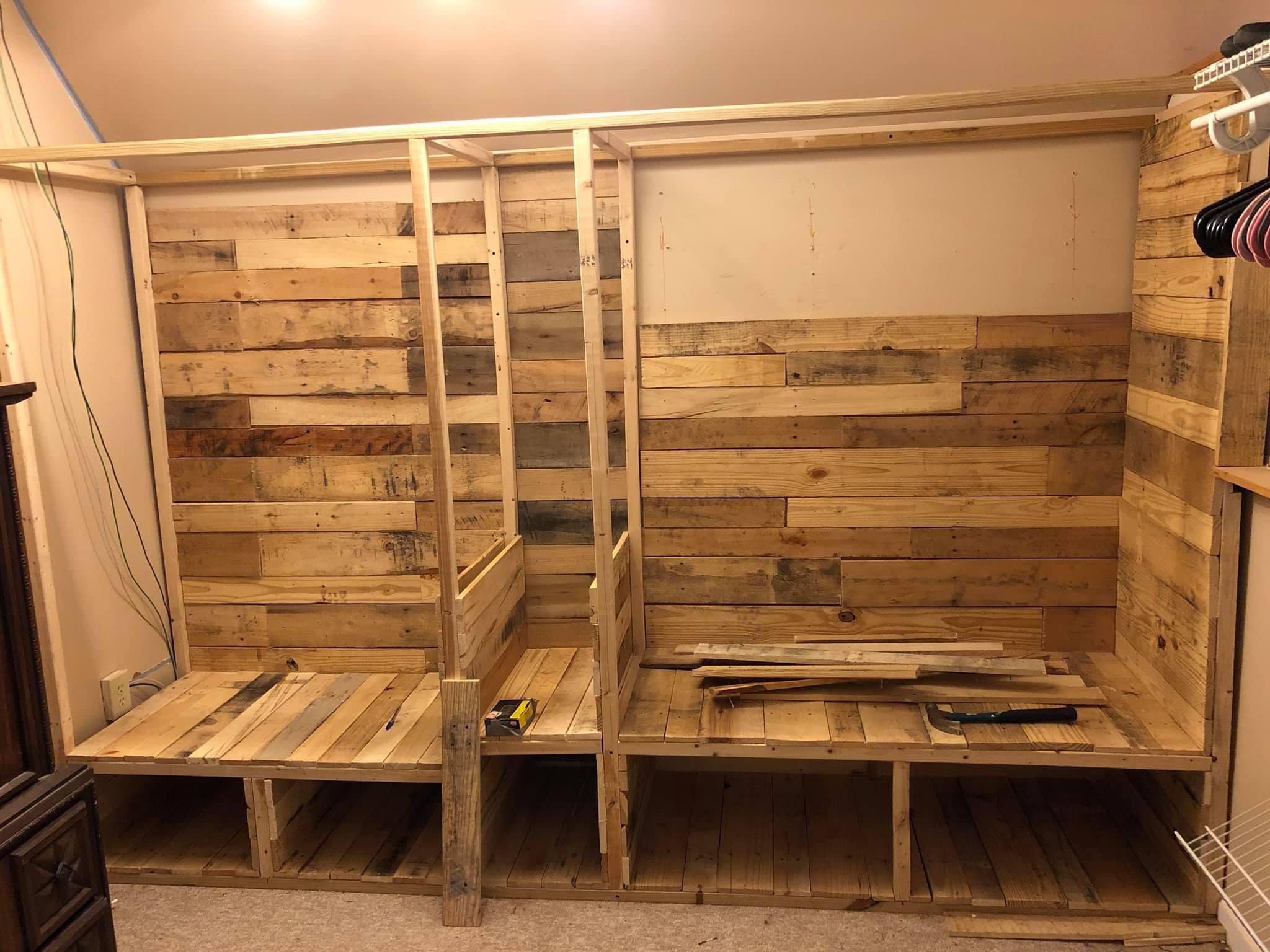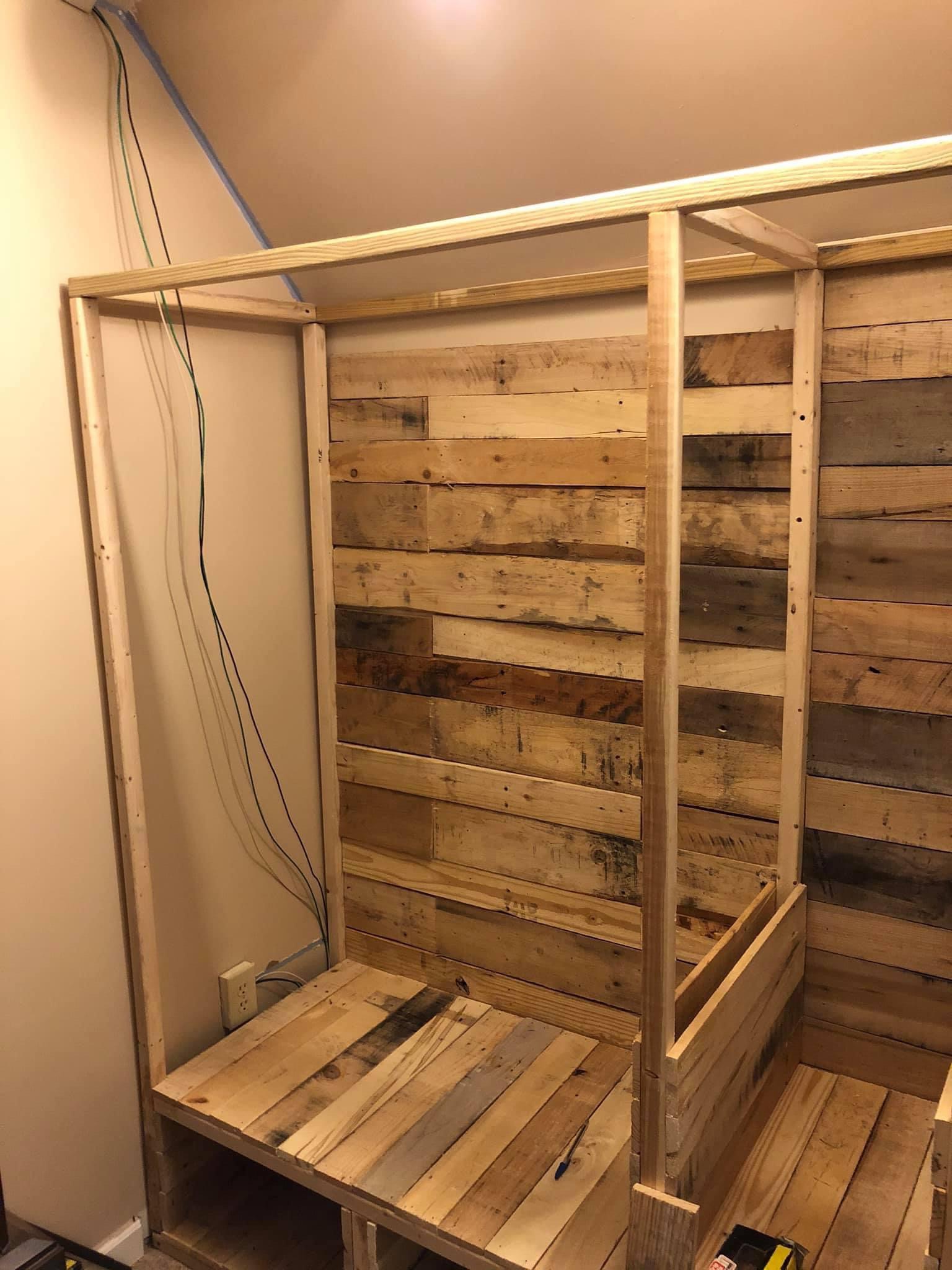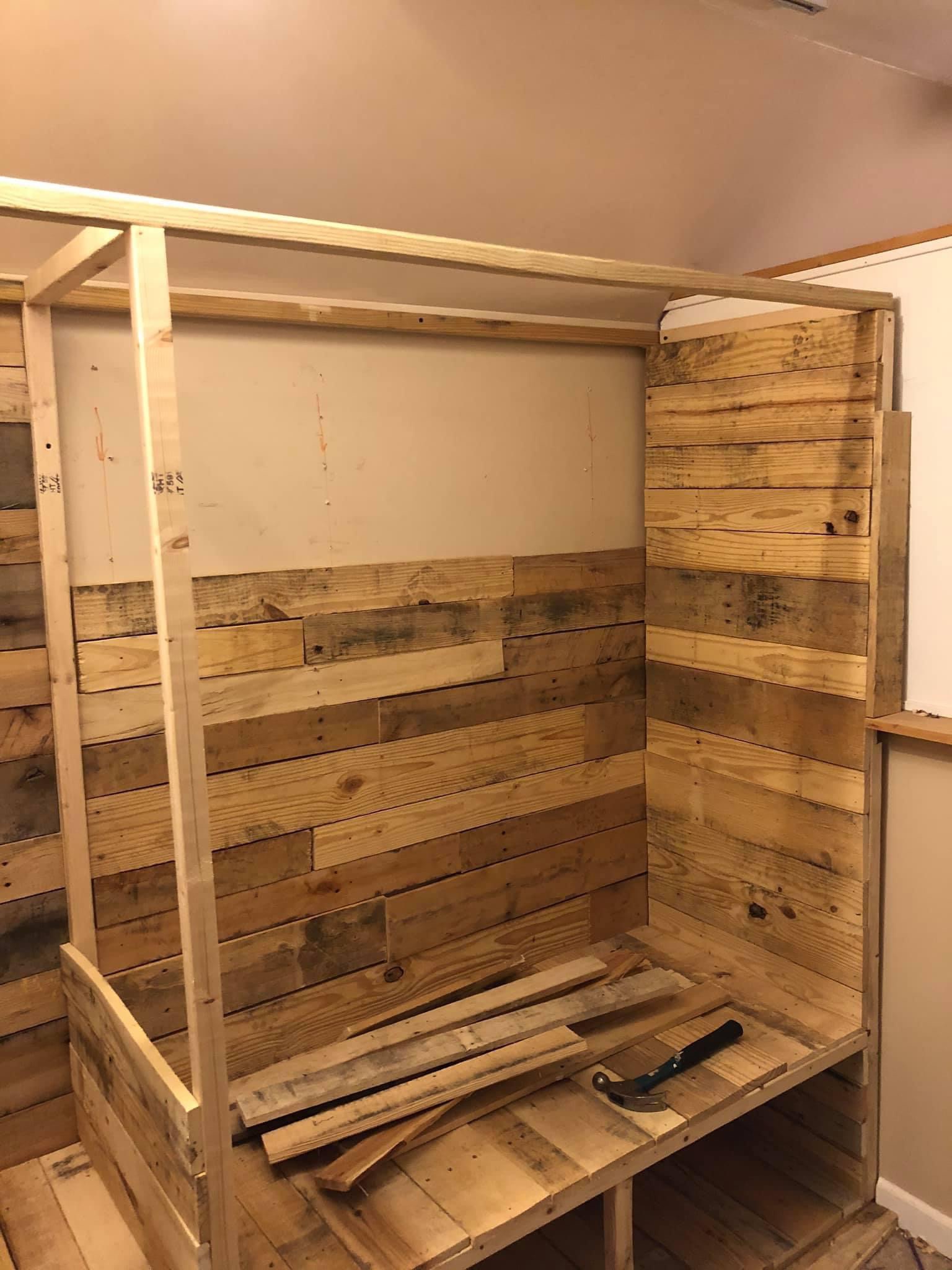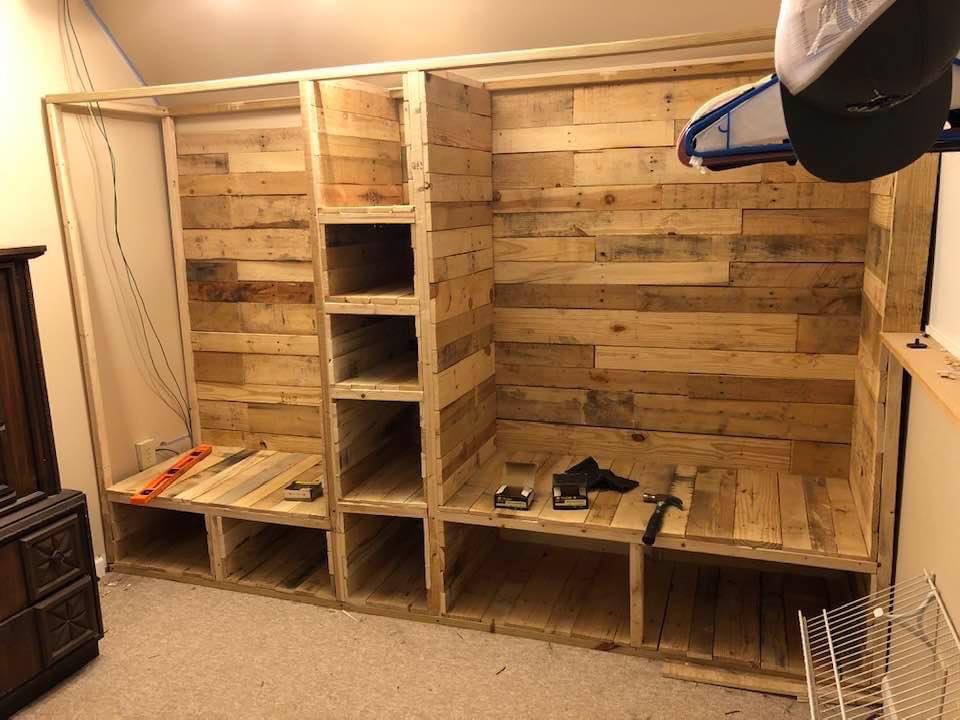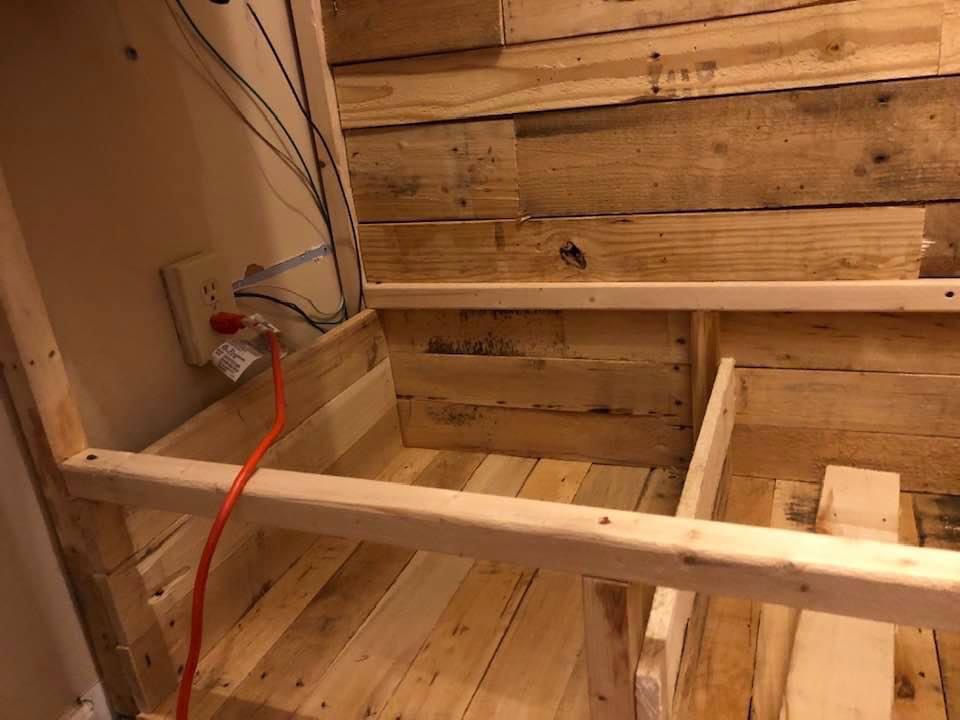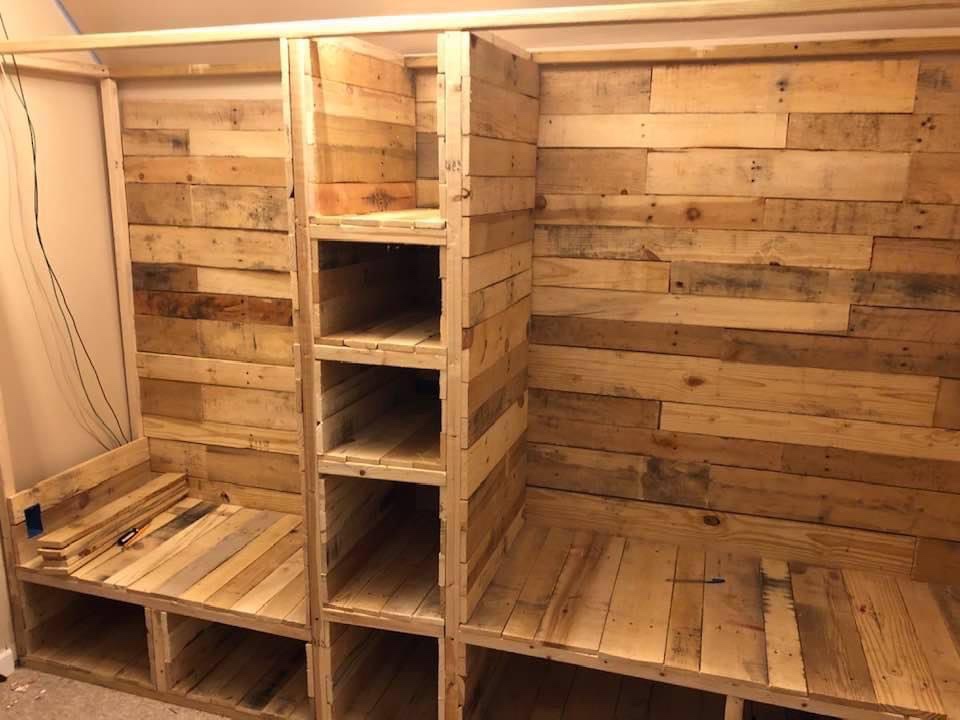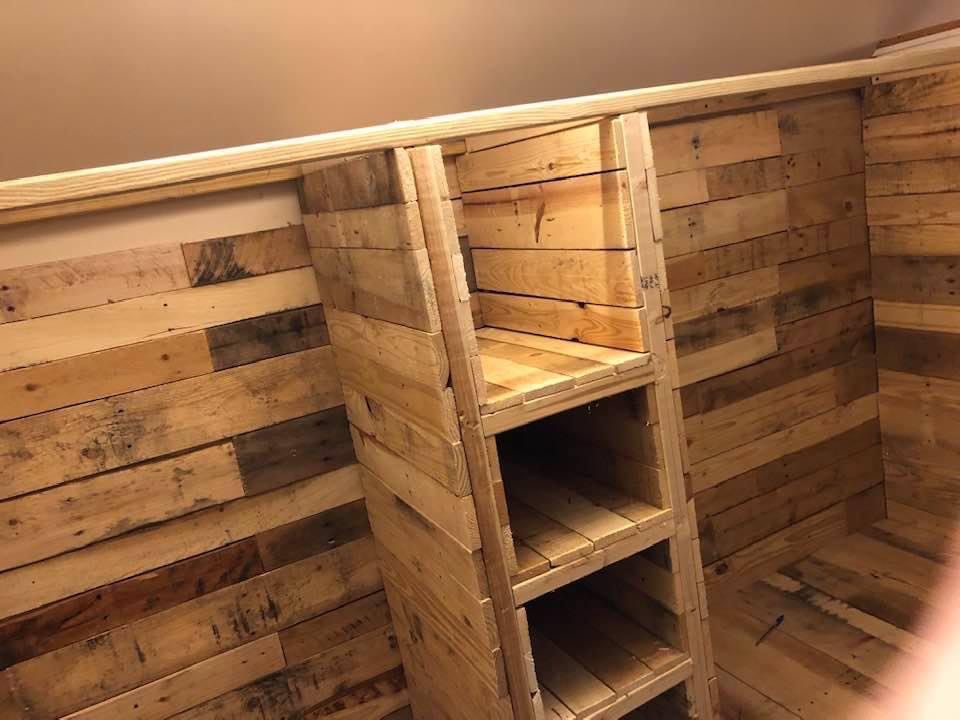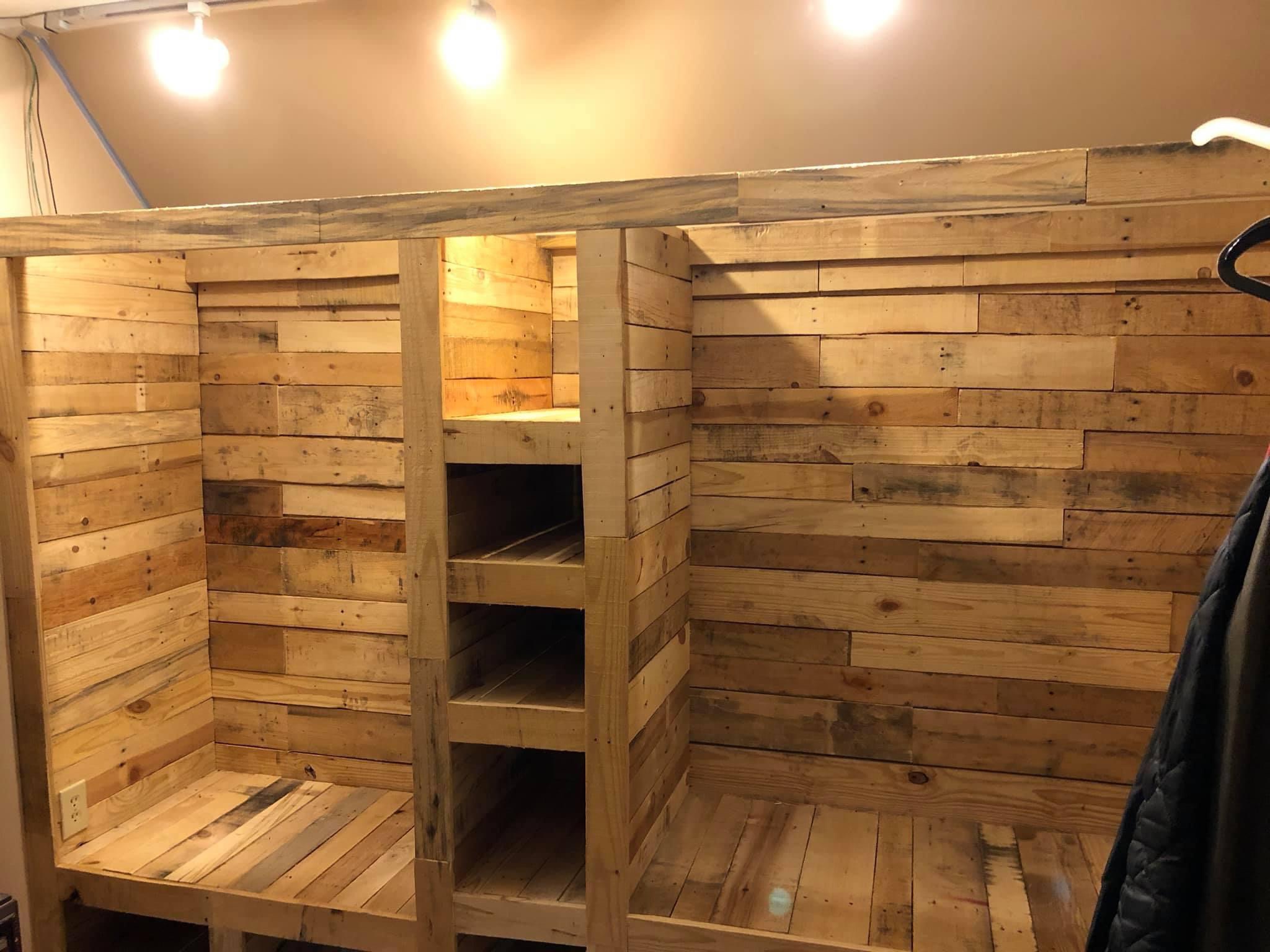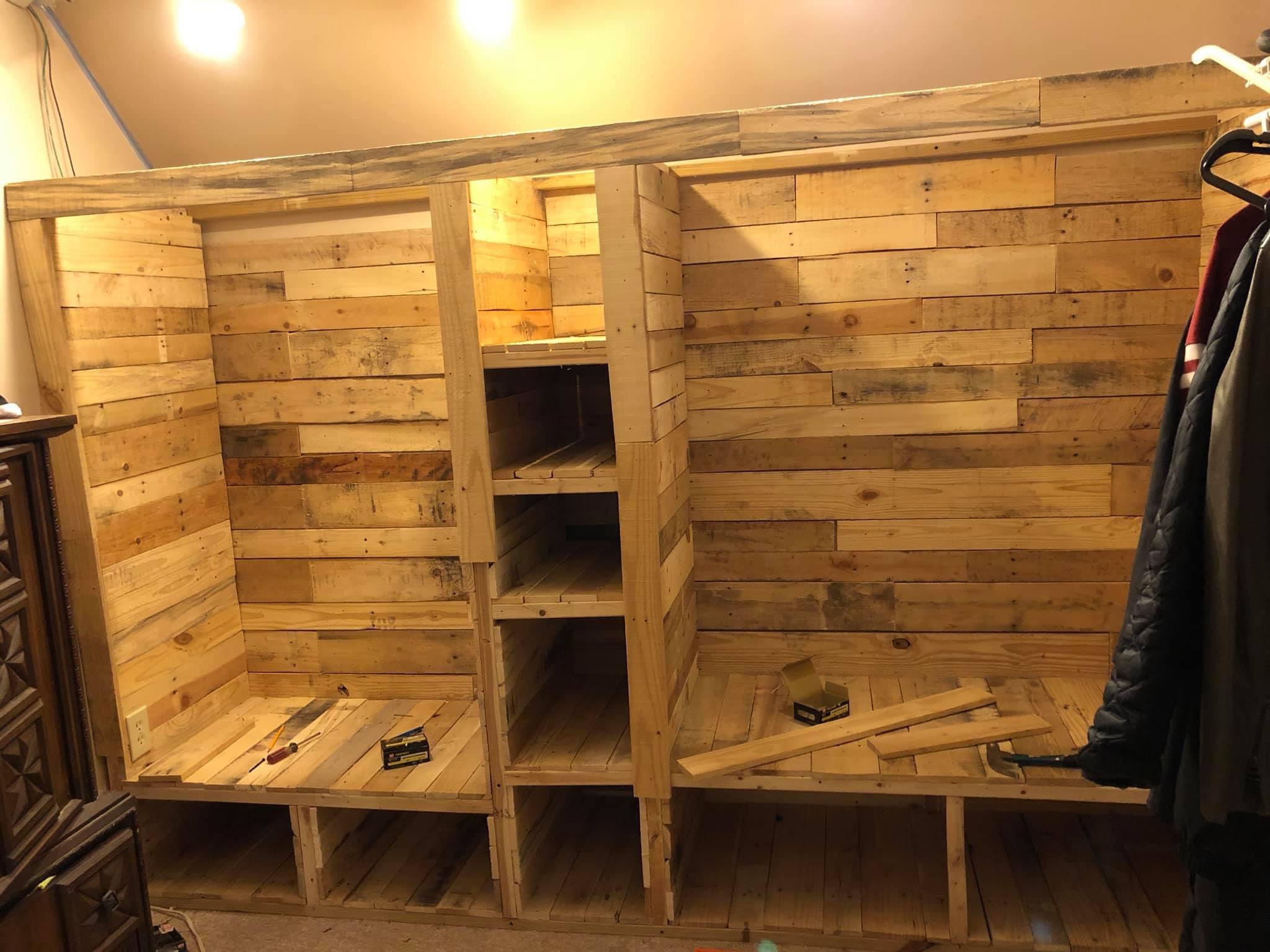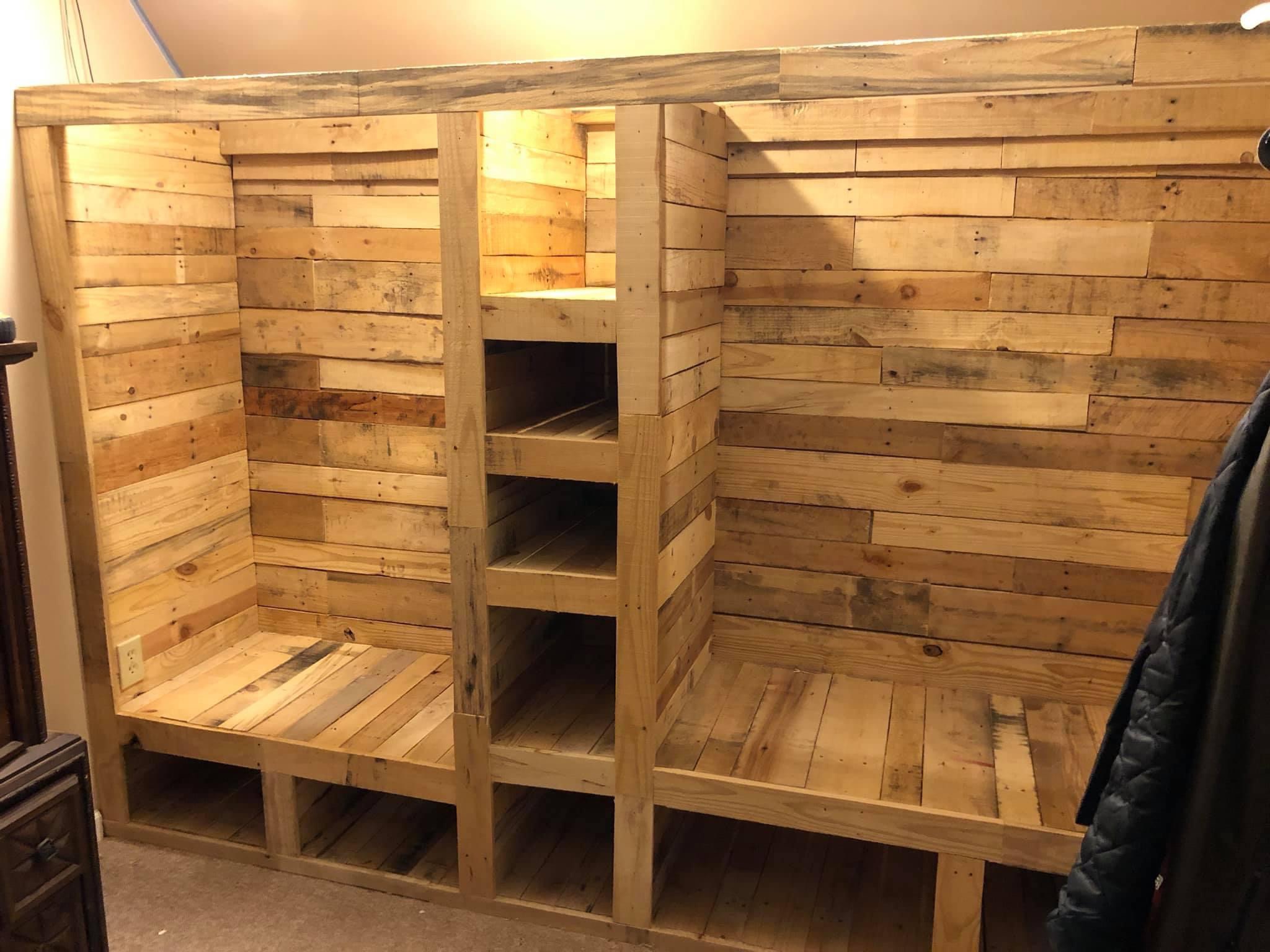 This took a really, really long time. Then most of the beauty is covered by clothes anyway.