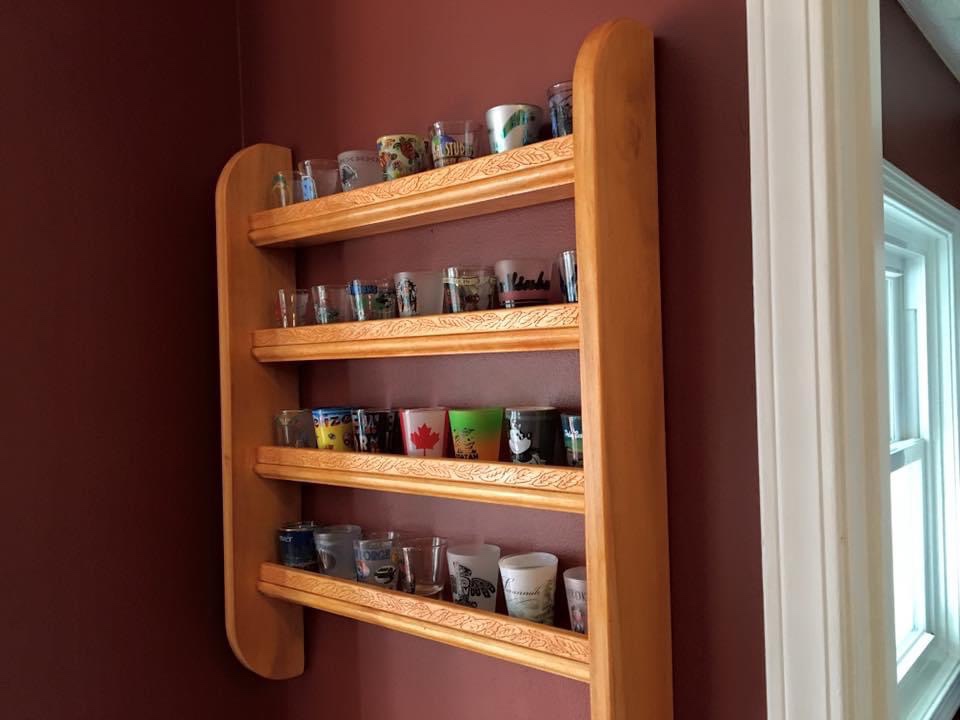 We've been collecting shot glasses from places we visit. They are usually a very inexpensive way to memorialize our trips. We have a nice display shelf in the kitchen that we used, but we ran out of room eventually.
I didn't take many photos of this project. Mostly this project, at this very time was an excuse to use my new router that Tammy gave me.
The fit turned out pretty well. I bought this piece of trim with the leaf inset from Home Depot.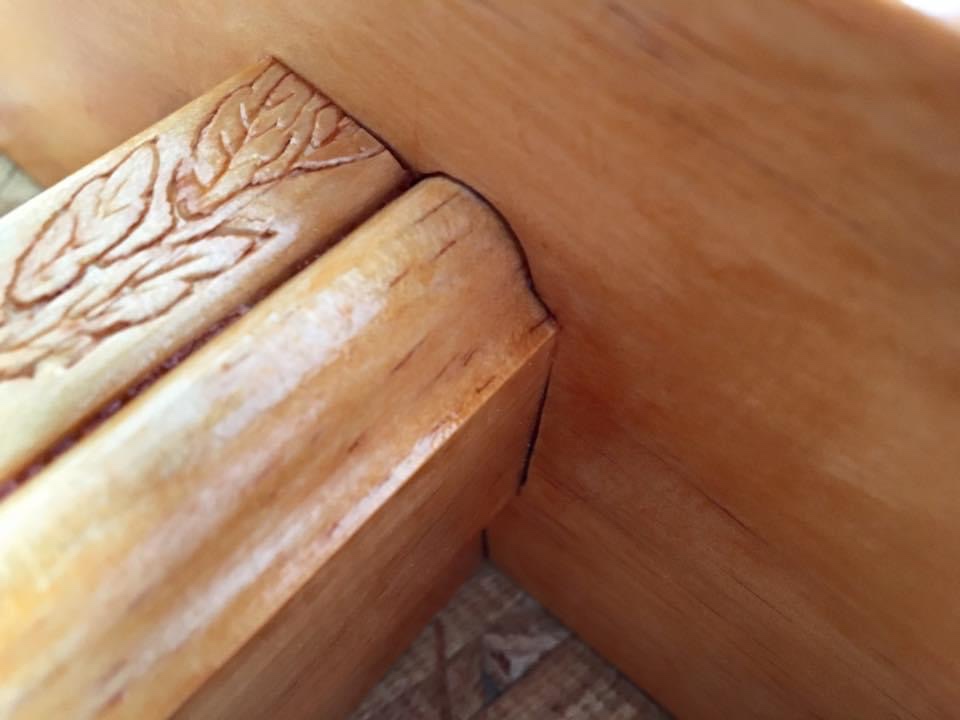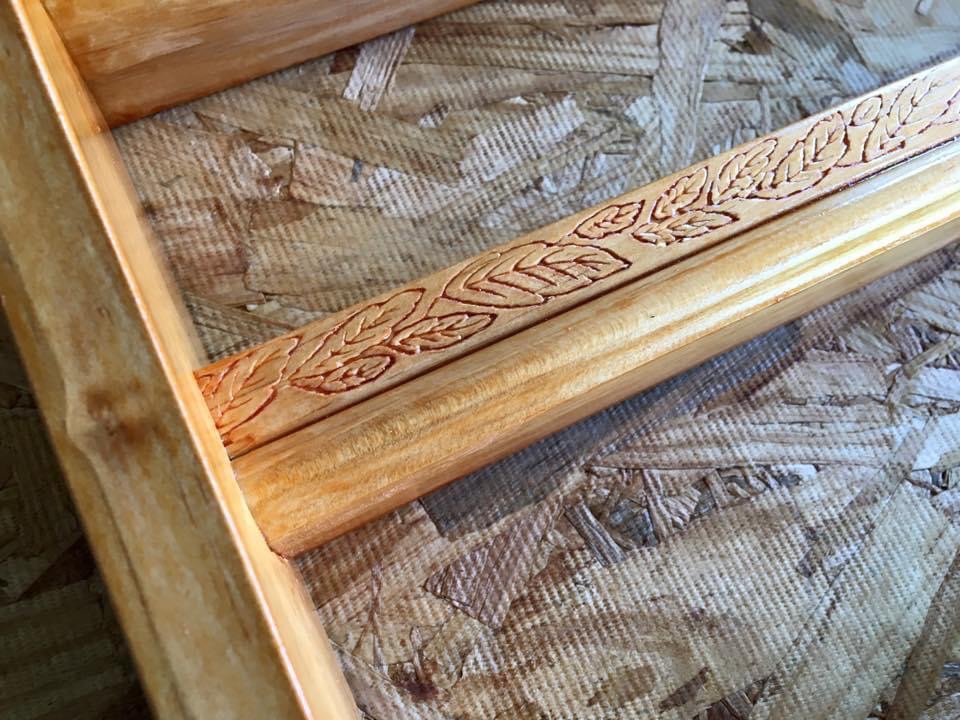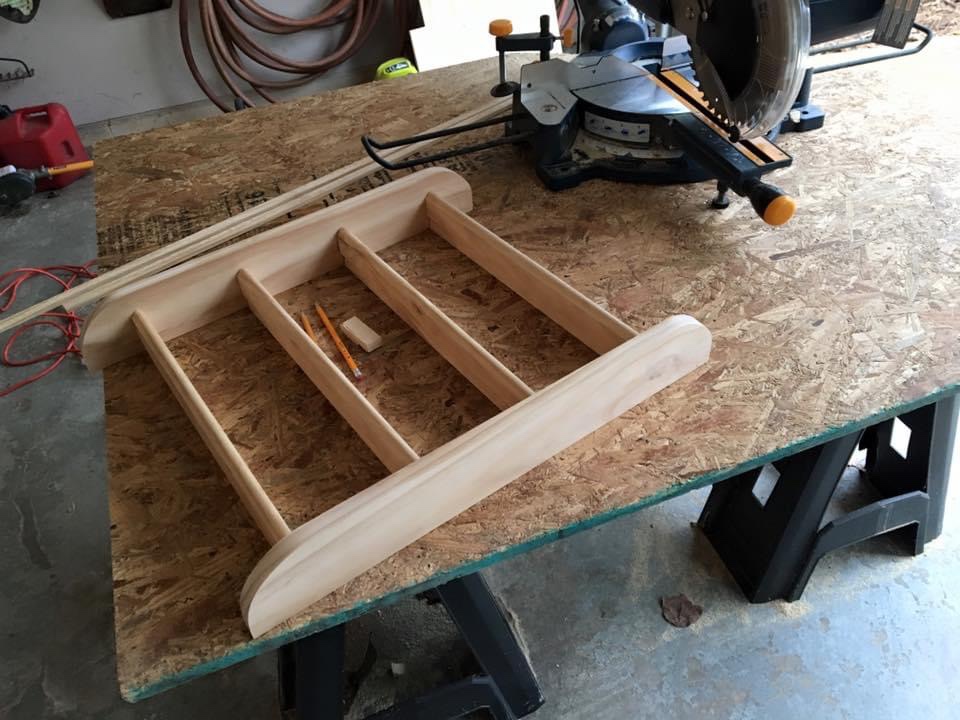 A case of Carona makes a handy helper.