February and March
After deciding our previous above ground pool had met the end of life and finding a new professionally installed in-ground pool like we wanted would cost $80,000 at the very least…
Tammy found another bargain on an above ground. This time Amazon came to the rescue.
Sadly, the ground was still not level so it was time to fix that problem first. I borrowed a tiller from my daughter and her fiancé and got to work. Some very hard, back breaking work.
This new pool was an 18 foot one so I measured it out and left the dog ramp in place.

The pool itself comes in a big box. To put it together it is just taken out of the box on a sunny day. Then the liner is spread out to be more pliable. It only takes two persons so Tammy and I did that in an afternoon. Then we filled it over a couple of days with the hose.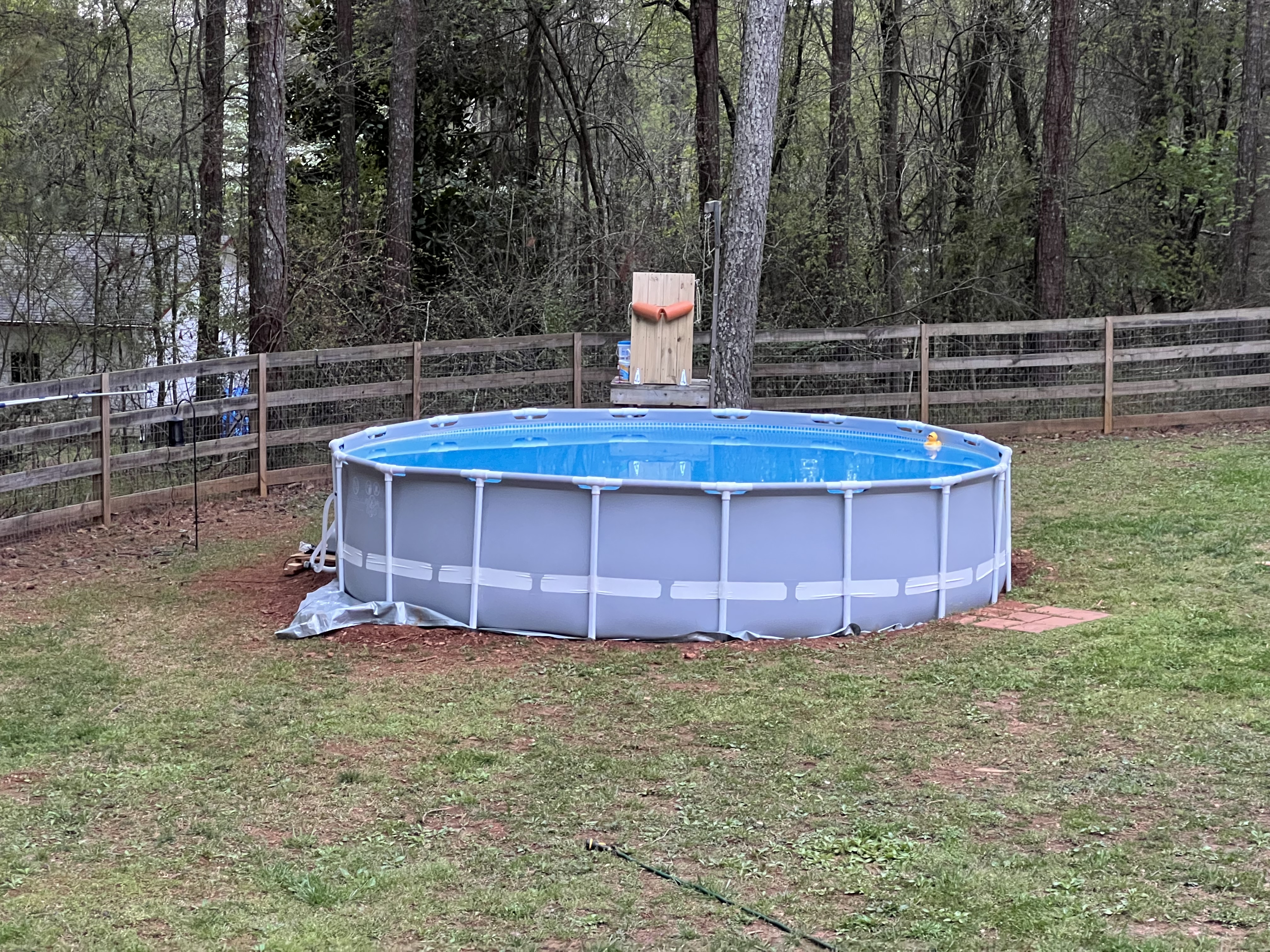 April
The biggest trouble with the old pool (other than going through two pumps) was the ladder. What came with it was a flimsy thing that was too small. To fix that we needed a sturdier ladder and a deck to attach it to.
After ordering a LOT of wood and having it delivered to the driveway, my future son-in-law thankfully hauled it to the backyard. Thanks Jordan.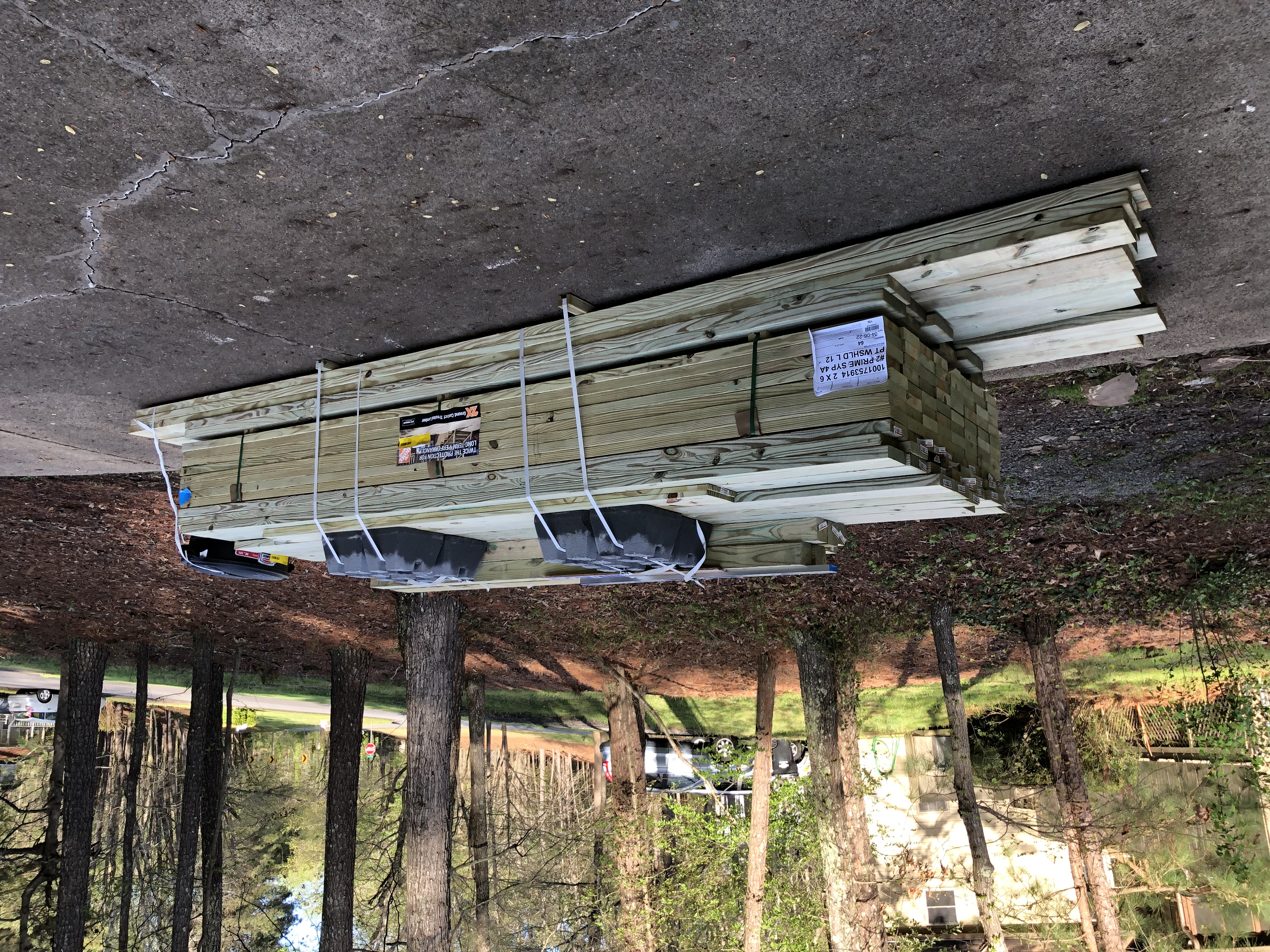 Now to start the deck. Since this was the biggest project I've done since I was a kid in Colorado building a cabin with my dad, I did start with some sort of research and plans. So, a lot of YouTube added to my previous experience and I was ready. Of course all that happened before I ordered the wood.
These are very rough, most of it is in my head. A lot of thought and planning went into the project. So, how about that deck?