We've lived in this home since 2008 and have always had more pressing projects than our bathroom. Really the whole master bedroom needed to be re-done.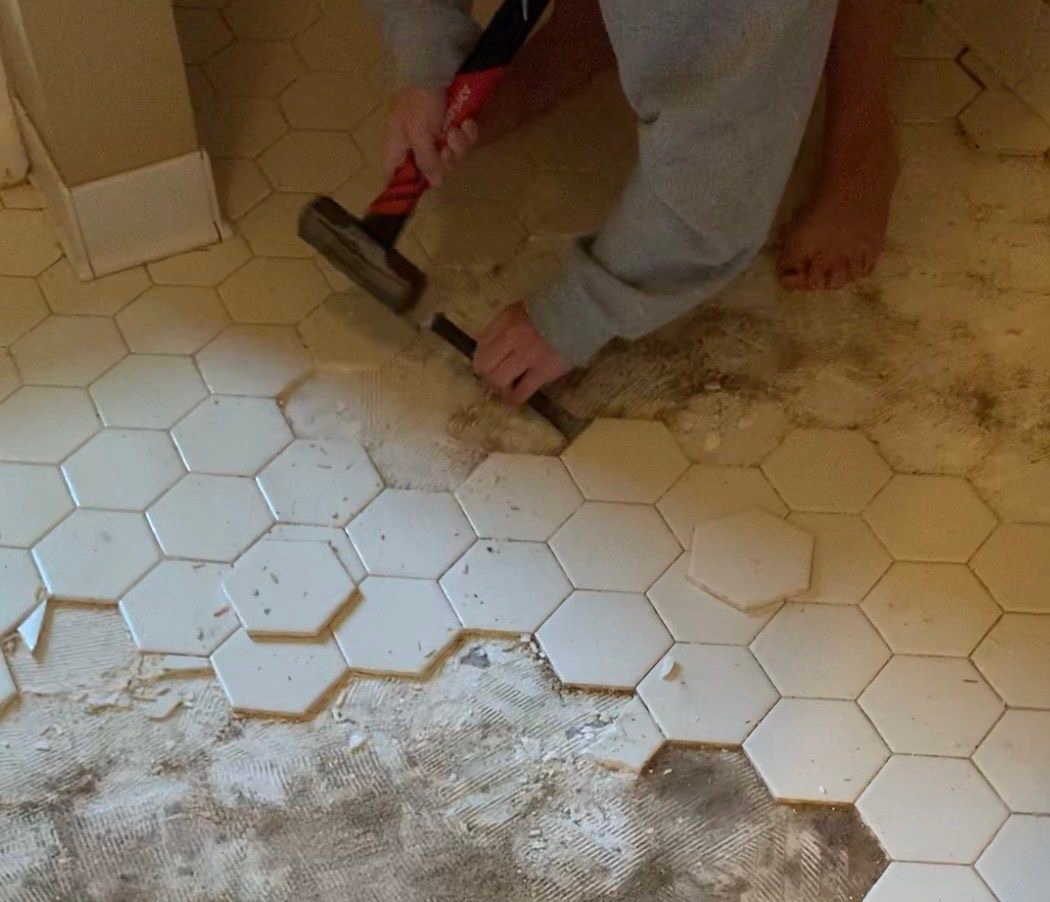 It looked like it hadn't been updated since the house was built.
The bathroom, washroom and bedroom were all a hideous shade of yellowish orange and as you can see, the bathroom tile was probably original.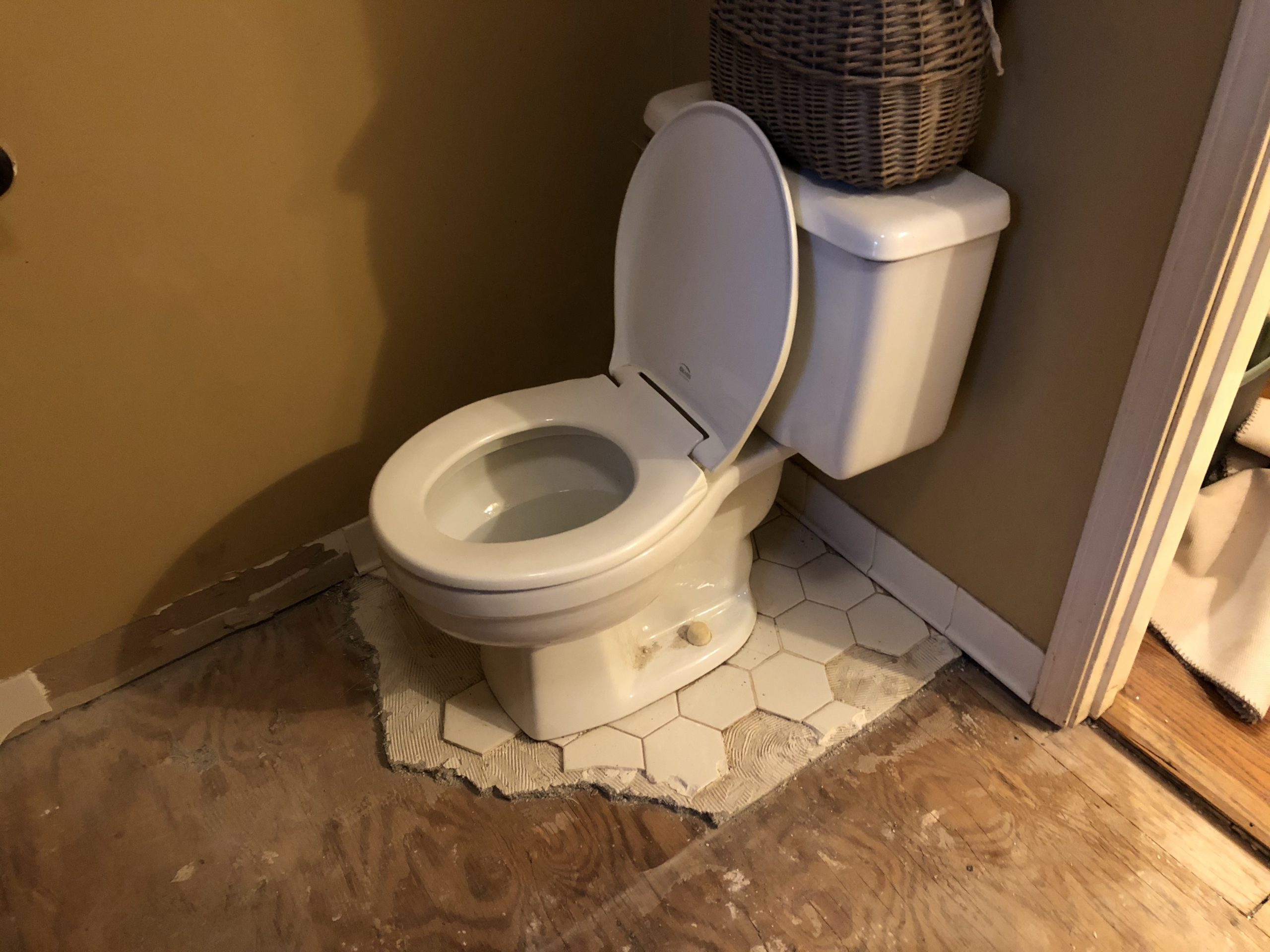 This all started in earnest though when the tile started to come up stuck to our bare, wet feet. I told Tammy that she could remove any loose ones. The next day there was a gaping hole of missing tile.
Months prior we happened on a really good deal on tile and have had it sitting in the garage… just waiting for something like this. Still it was back to Home Depot for rest of the required supplies.
Tammy picked a matching paint color for the walls and went to town painting. She does all the painting in our house.
And when I say she does the painting, I mean that in the years we've lived here she's painted every room in the house except our master room…. between one and three times.
But she doesn't really like being up high on a ladder. So I held it while she painted. I held it a lot.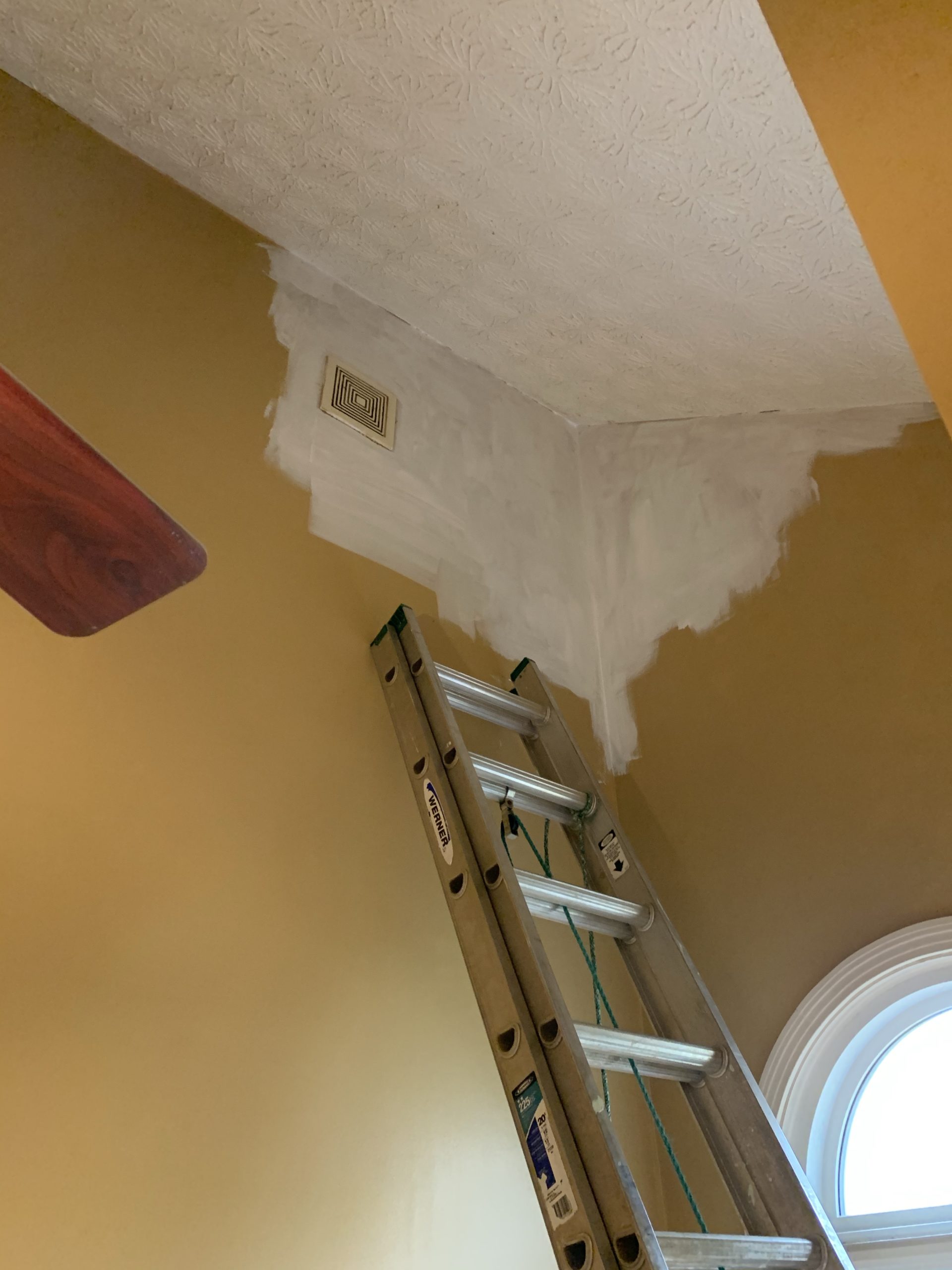 Of course painting the bathroom also meant painting over the orange-yellow in the wash room portion of the master bed too.
Which led to painting the master bedroom as well.
I already had a wet saw from building a hearth many years prior. That also gave me a very small taste of the job ahead retiling the floor.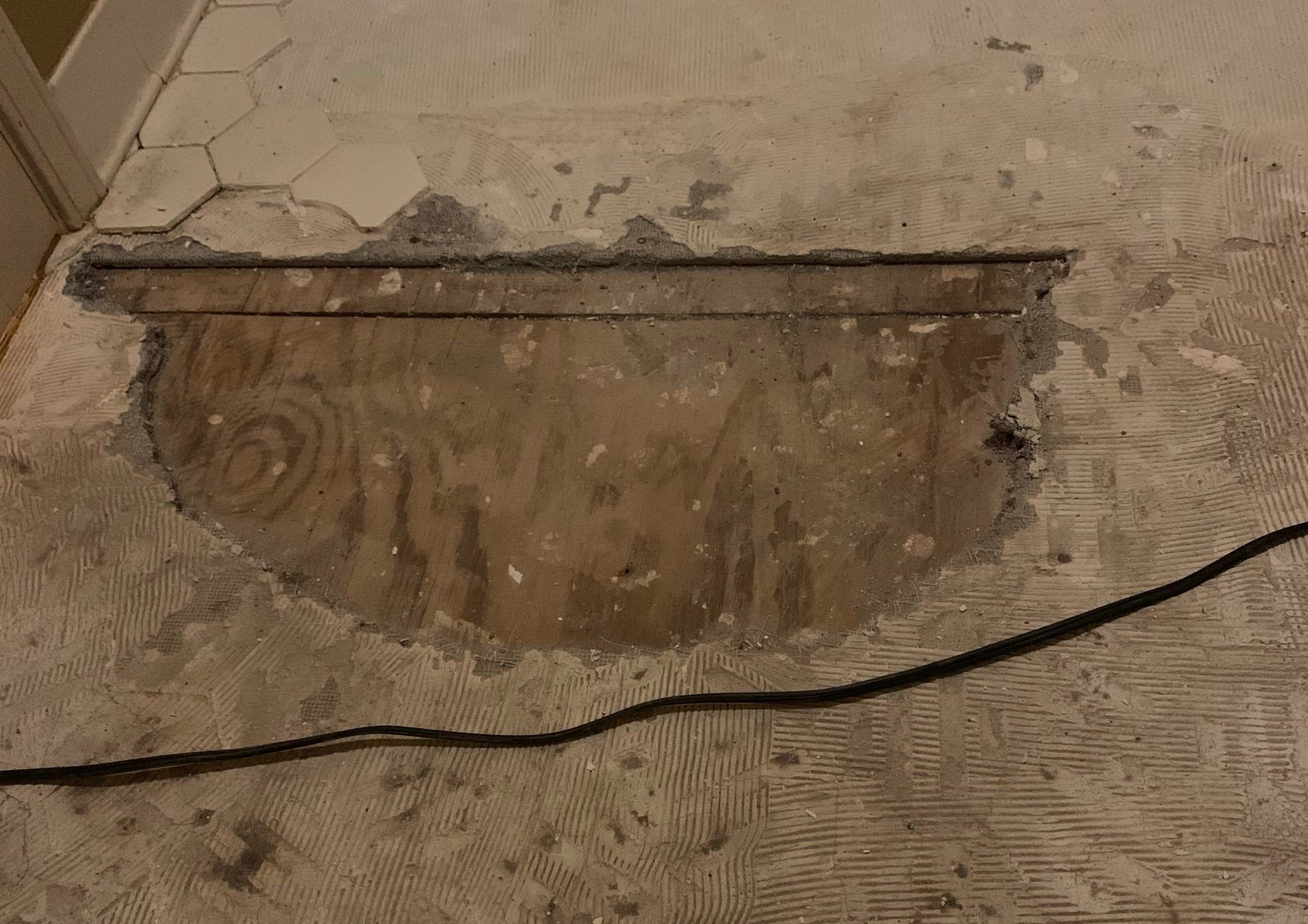 Time…
And perseverance with music along the way…
Finally a job complete.